Posted:
January 18th, 2008 |
Filed under:
cocaine
,
drugs
,
media bias
|
9 Comments »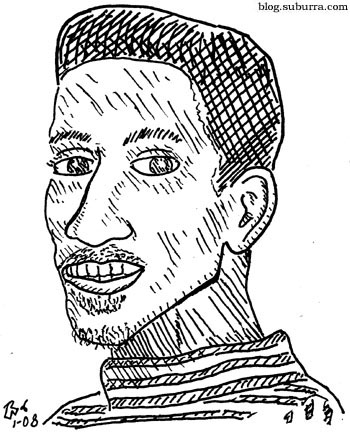 Ike Turner
The ubiquitous headlines have been "Ike Turner Died of Cocaine Overdose" and the underlying articles have focused on his past recreational drug use. As usual the government and the media have twisted their presentation of illicit drug use to create a morality lesson.
Fatal overdoses from cocaine, as with other stimulants, are extremely rare. (See this post, "Drug War Myth #726,001: Cocaine Is Deadlier Than Aspirin.") Still, cocaine greatly increases the heart rate and, similar to roller coasters, should not be used by those with weak hearts.
Also, drugs are often incorrectly blamed for suicides. Recreational drugs are a favored exit route because they are easier and more pleasurable than shooting oneself or throwing oneself off a precipice.
Less publicized than the killer cocaine angle was the fact that Turner was at an advanced stage of emphysema. According to his daughter he was on oxygen and completely spent.
He just couldn't – he'd gone at the time of his death four or five days without doing anything, and if he'd done anything, it would have been so minimal. He was too weak from the emphysema to do anything. He'd go in the studio for a couple of minutes and play a couple of bars and say he had to go lay down.
Debilitated people often have heart attacks when using the commode because of the exertion. Do toilets get blamed? People often commit suicide by running a car in a garage. Do cars get blamed?
Turner was a lifelong musician who knew death was near and could no longer participate in his art. Close friends and family claim Turner was no longer using illicit drugs. Is it farfetched to believe Turner chose to end his life? His former drummer, Billy Ray, who was in Turner's home when Turner was found dead said:
He was a man who knew he was going to pass away and if smoking bud or cocaine gave him solace in his final days, what difference would it be if he had a bottle of bourbon or Paxil?
Sources
Robert Arthur, You Will Die: The Burden of Modern Taboos (2007). LINK
Chelsea Carter, "Cocaine Killed Ike Turner, Coroner Says," AP, 16 Jan. 2008. LINK
Denis Devine & Teri Figueroa, "Ike Turner Died of Cocaine Overdose," North Country Times, 17 Jan. 2008.LINK
---